Today I wanted to introduce "The Worlds Most Comfortable Butt Plug".
Created by the team at Mr S Leather this butt plug has been created from both metal and latex to optimise comfort as well as pleasure.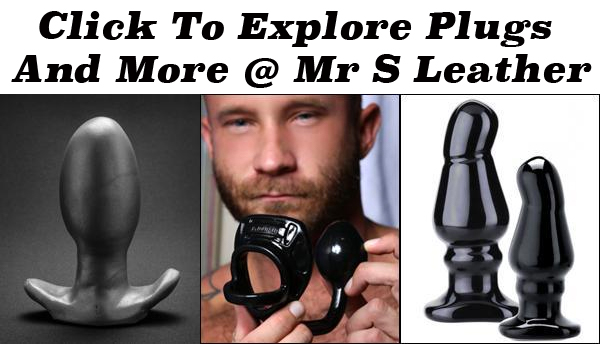 The main section of The Worlds Most Comfortable Butt Plug is made of stainless surgical steel. The main section is heavier then a standard anal toy. Both ends are gently pointed making insertion and removal fairly easy.
The toy comes in a variety of sizes so the bigger it gets the more challenging it is to insert.
As with all anal toys it's highly recommended to use plenty of lubricant to insert butt plugs.
When worn the weight of the plug offers a gentle stretch to the anal canal which has been noted to be quite pleasurable from online reviews.
One important element to note is that the connection between the body of the butt plug and the base plate is made of latex rubber. If you are allergic to rubber it is important to not use this particular anal toy.